About Us
Sprinkle Pop got its start in the Spring of 2017 with a simple recipe of passion, innovation, and a tenacious spirit to create a product that was sorely lacking in the baking industry.  Owner and CEO Liz Butts decided to hang up her apron as a cake decorator and begin on the journey of creating unique and delicious sprinkle mixes. 
From Humble Beginnings
in a residential kitchen to our current facility in Houston, Texas; Liz and her team have grown Sprinkle Pop from a one-woman-show to a dynamic force in the industry.  Our suppliers were carefully handpicked, allowing us to provide the tastiest sprinkle on the market and the highest quality to our customers.  The colors we offer in our mixes are unmatched, most of which are hand-dyed in house to create one-of-a-kind colors that are truly unique.  Seasonal and specialty character mixes are where Sprinkle Pop shines!  Our customers rave about these mixes and the specialty inclusions that are custom designed to be perfectly tailored to each mix.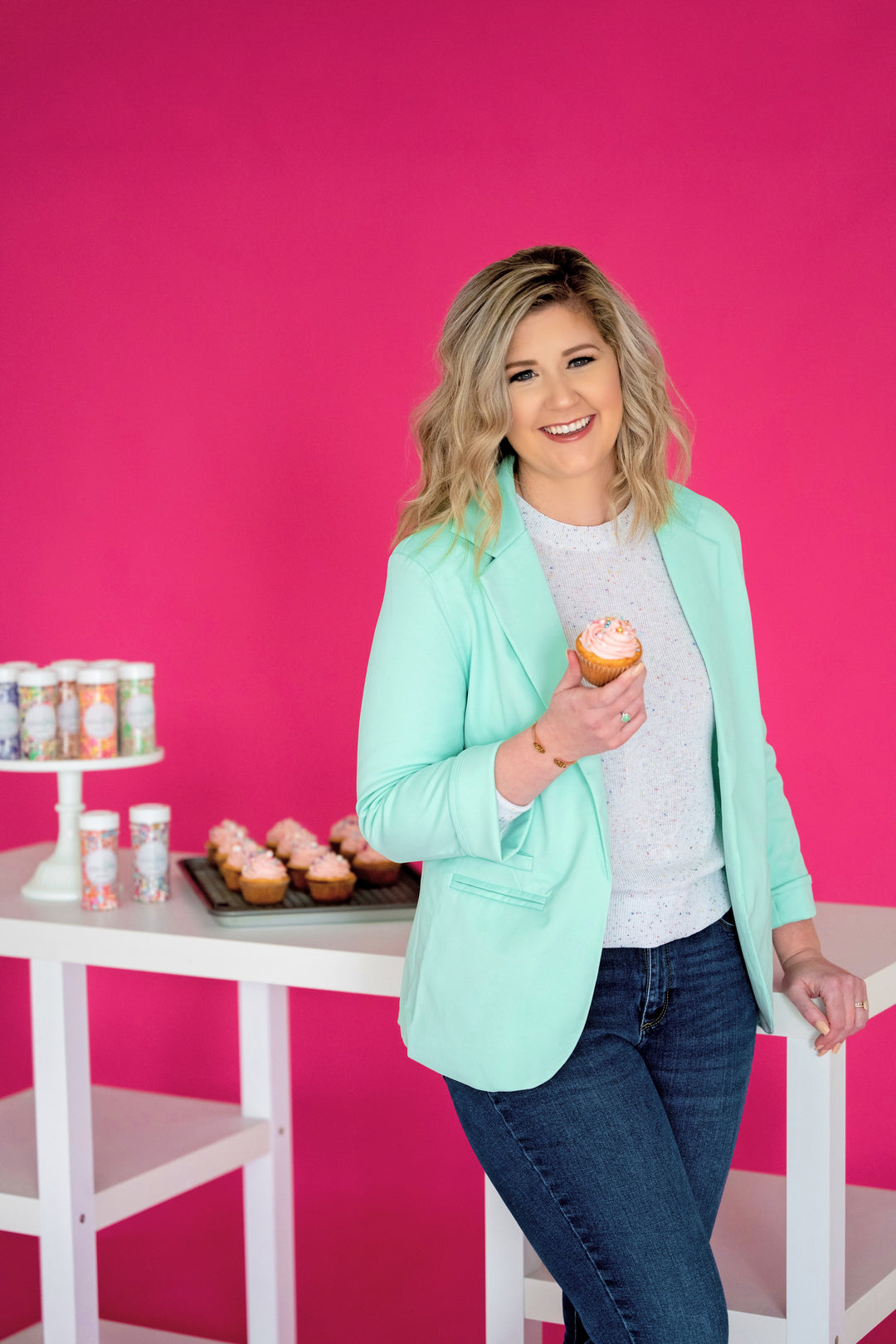 Liz and the team possess unrivaled creativity and execution that meets and exceeds popular trends with true artistry and industry experience, creating an incomparable product.  The future of Sprinkle Pop is bright, and we are excited to continue providing our customers with distinctive and delicious mixes, creative products, and exceptional customer service!